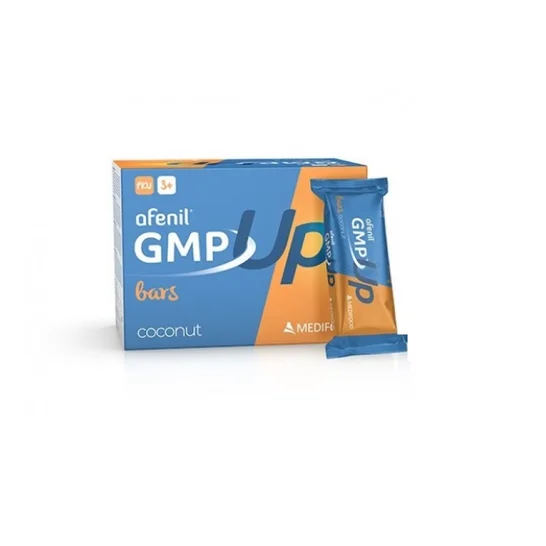 Food for special medical purposes.
Description
Low-phenylalanine protein substitute containing Glycomacropeptide (GMP) isolated from casein supplemented with essential and non-essential amino acids, carbohydrates, vitamins, and minerals for the dietary treatment of phenylketonuria. 
Afenil Bar, GMP-Up are available with Coconut and Cream-Mou taste
Afenil Bar, GMP-Up can be used from 3 years of age.
Package
30 bars 60 g each, Coconut
30 bars 50 g each, Cream-mou