Food for special medical purposes.
Description
Slow release and phenylalanine-free amino acid micro-tablets. Supplemented with fats and carbohydrates, indicated for the dietary treatment of phenylketonuria.
Afenil Micro 3H can be used from 3 years of age.
Package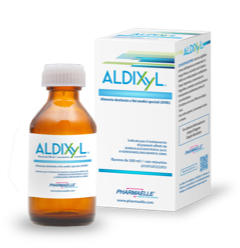 GHN Pharma Metabolic AB and Pharmaelle Srl, today announced a strategic agreement to launch Aldixyl® in Denmark, Finland, Island, Norway and Sweden.
Nobel Medicine Prize 1943. Vitamin K and its role in blood coagulation